A French player with an international presence, Voltalia is a producer of renewable energy and a service provider for multiple-energy projects including:

In more than twenty countries, Voltalia is committed to its mission of "improving the global environment and promoting local development". This is reflected in its collaboration with local service providers and suppliers, but more importantly in its policy of sustaining long-term relationships of trust with all the stakeholders involved in the development of such projects.
The company thus makes a significant contribution to the economic and social development of the territories where it is based, and cultivates prosperous partnerships at all levels by supporting local initiatives and through continuous communication.
Voltalia commits itself with local authorities as a comprehensive industrial operator on each project and ensures constant monitoring of its wind farms and power plants, from identification of projects to their decommissioning, including construction and operation.
2021: a year full of achievements
Our agrivoltaic power plant of Cabanon commissioned in Saint-Etienne du Grès (13). This power plant combines power generation and a vegetable-growing farm on the same plot.
Realization of the first Green multi-purchaser CPPA (corporate power purchase agreement) in Europe. Thanks to a purchase agreement arranged with LCL, we are offering SMEs preferential rates. Corporate PPA is a booming market: end users want to cut their energy bill and/or become more environmentally-friendly. A win-win solution: very long-term contracts, competitively priced and indexed-linked to inflation.
Voltalia selected for the construction of a photovoltaic farm Kourou space centre for the CNES (National Centre for Space Studies) in Guiana. 
A fully integrated sustainable business model
Voltalia internationally​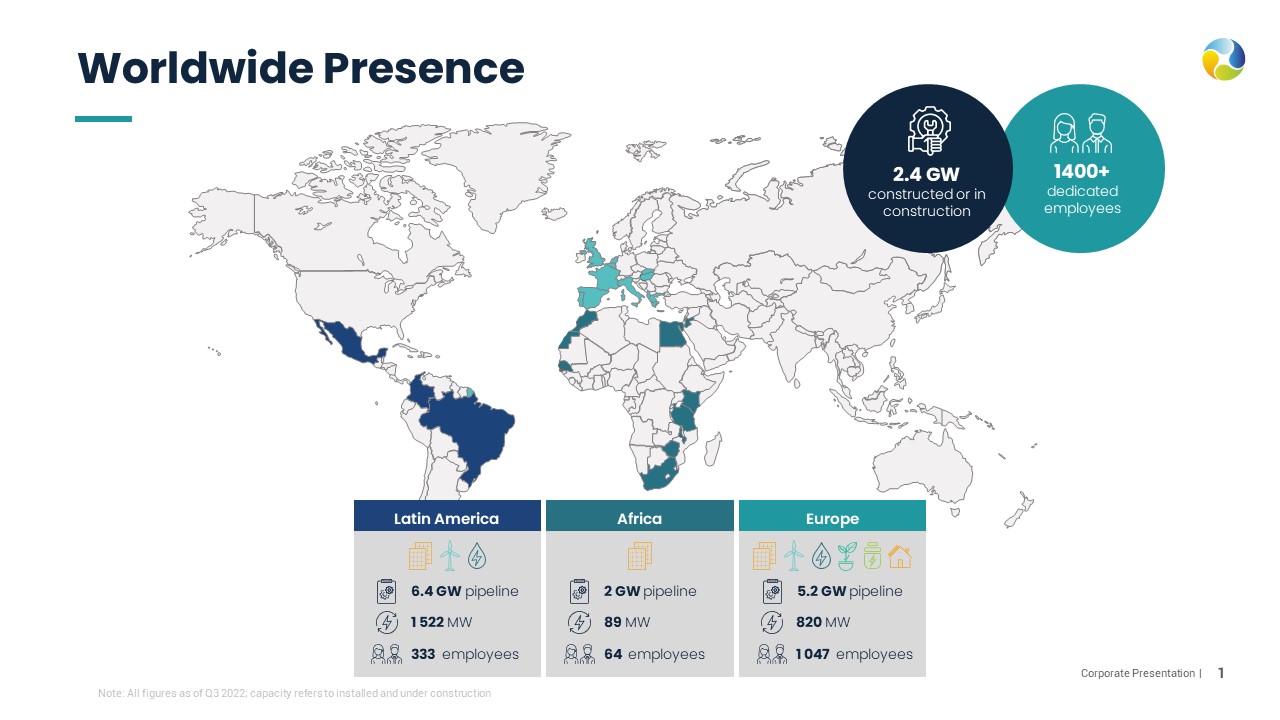 Our flagship projects in France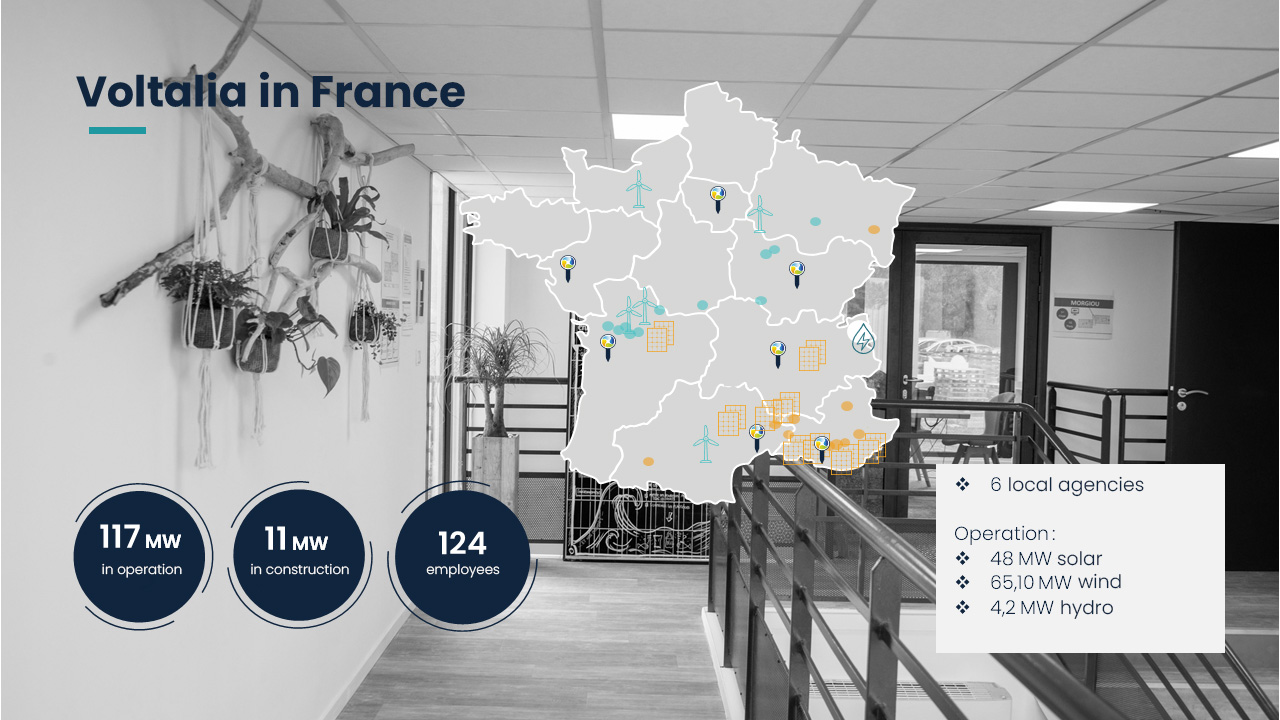 countries in 3 continents